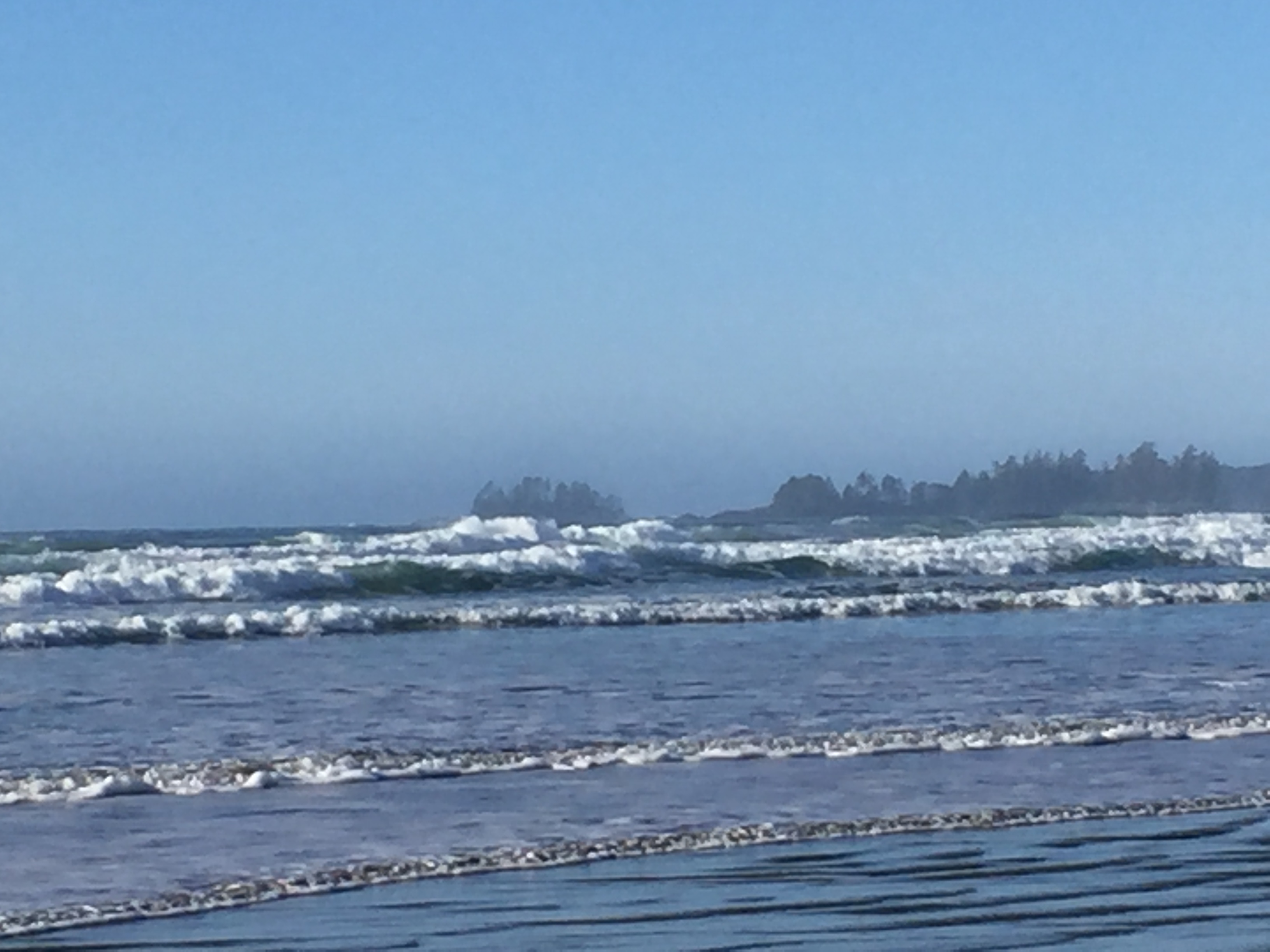 Does this sound familiar?
You're haunted by a hunger that isn't physical. It's like a deep yearning that can't be satisfied. You've tried All The Things to make it go away and have seen very little, if any, progress. Diets. Self-help books. Practicing self-care. But your battle with food has raged on, nearly consuming your life.
What if there is another way?
What if there's nothing wrong with you?
What if your overeating habit is simply the result of a misunderstanding about how the human experience works?
What if there is a way to end your battle with food?
Forever.
I'm Alexandra Amor and I get you.
For 30+ years I battled with what I call 'the drive to overeat'. The relentless ache inside me that couldn't be satisfied, no matter what I ate. Every year my weight went up and every year I redoubled my efforts to heal what I thought was broken about me.
After all that effort, it turns out I was simply looking in the wrong direction.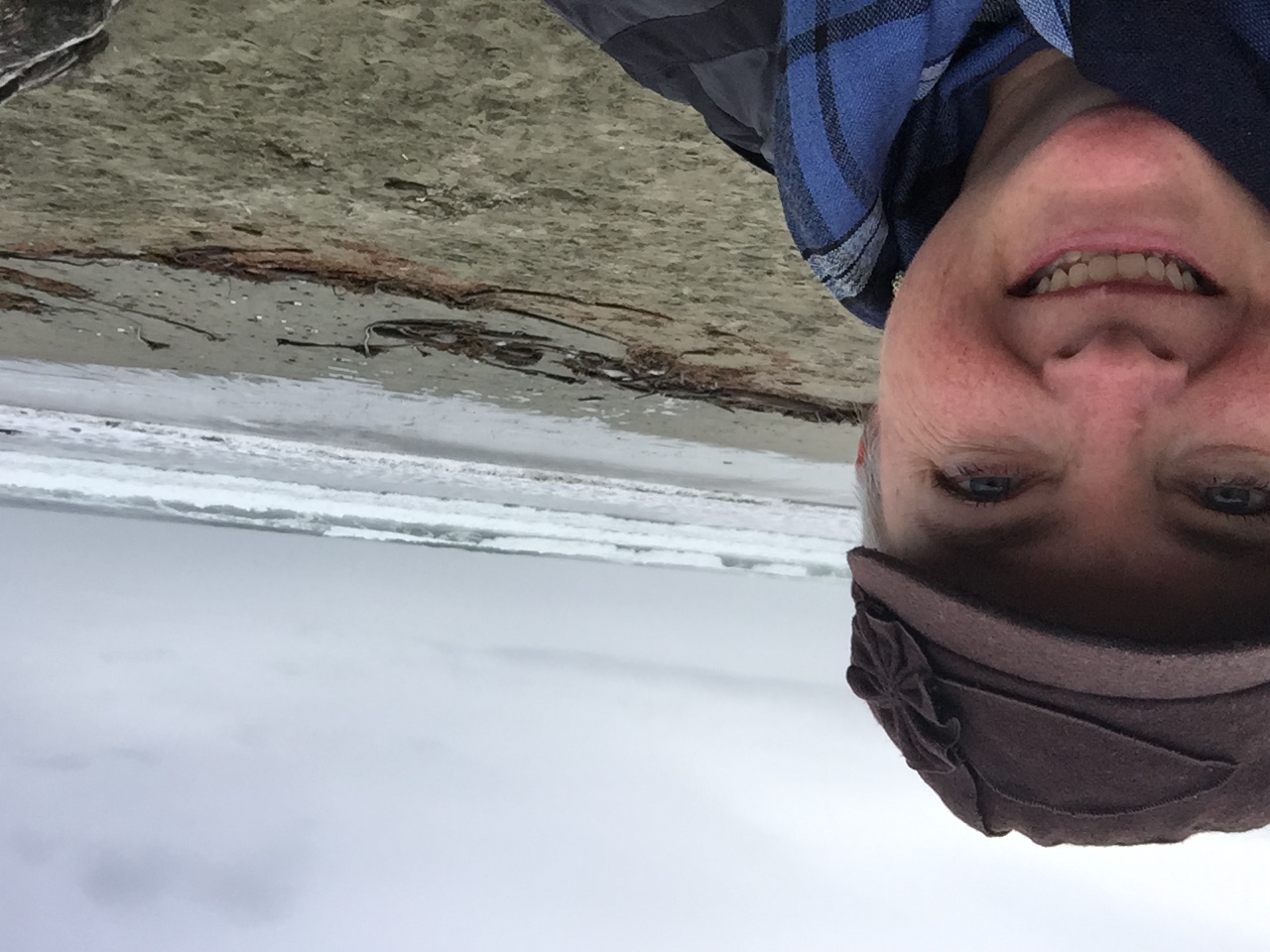 There's a revolution going on
It turns out that all that time I was searching for answers there was actually nothing wrong with me. What I needed to do was look in the direction of a new paradigm of psychology that points toward our innate well-being, our wholeness, our infinite resourcefulness and resilience.
When I started to do that, the drive to overeat began to dissolve like a sandcastle in the rain.
And my weight began to fall.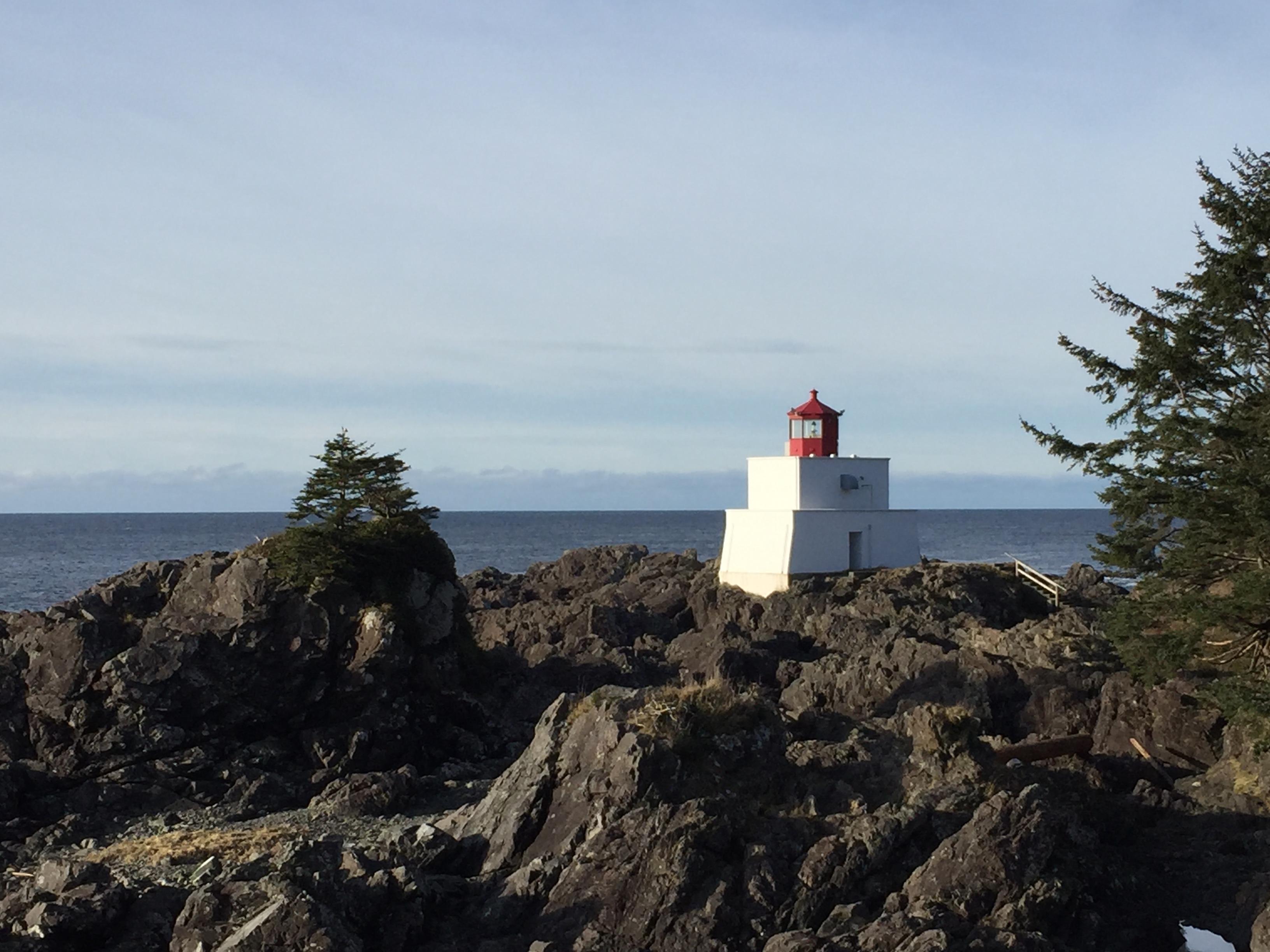 Freedom From Overeating
Which is why I created the Freedom From Overeating 7 Day Program. I know where you've been. I know how you've suffered about food because I've been there too. And from first-hand experience I can tell you there IS a way to change your relationship with food so completely that the battle will be over forever.
No more white-knuckling it through the latest diet fad.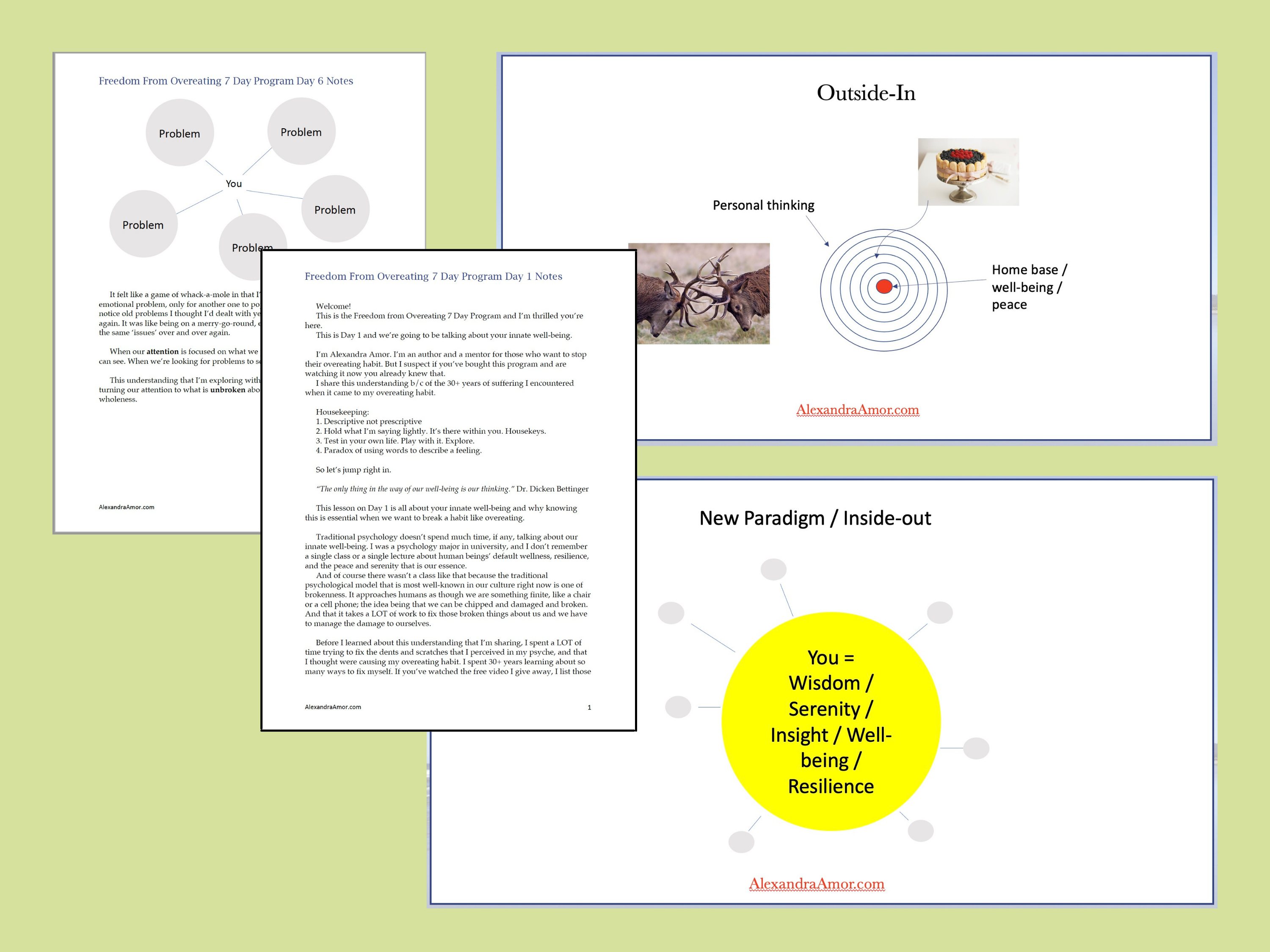 Includes...
Over 3 hours of video lessons
Printable notes with each lesson
Visual handouts
Recommended resources list
2 bonus lessons
Lifetime access to the lessons and materials
"I totally recommend this course! Alexandra is like a good friend who gently guides you to a new way of looking at life, and rediscovering your true essence in all its goodness.
Whether you've been on 1 or 20,000 'diet' plans, joining Alexandra on this path will enable you to look at food (and life) in a whole new refreshing light.
You are worth this!"
Sherri W.